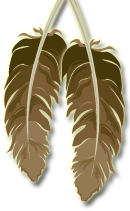 Online License Purchase
We have made it easy to purchase your RST GFP game and fishing permits. You may purchase your SMALL GAME permits directly online. You can also enter into our BIG GAME lottery applications through the link below. Our online purchase feature allows you, the sportsman, to purchase permits, enter into lottery drawings, and access permits 24 hours a day, 7 days a week. The only exception is big game tags. Tags will continue to be issued at the main GFP office in Rosebud, SD. If you have any questions please contact us at 605-856-2146.
Follow this link to "Purchase Your Online Permits".
Click on the link above to enter into BIG GAME drawing applications too!
By going to this link, you will agree to provide accurate personal information pertaining to this license purchase. Providing false information or content will result in loss of hunting privileges and will be prosecuted in Tribal court.