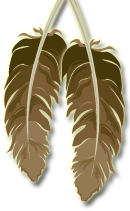 "Welcome to the Rosebud Sioux Tribe Game, Fish and Parks Website"
Below are the lottery results for the 2015 Season. Follow the link below to view results. All successful applicants must redeem your license by calling the Game and Fish office at 605-747-2289 no later than August 3rd 2015. Failure to do so will result in your license being awarded to the secondary pool.
All Non Member successfull applicants, at time of redemtion must provide the first and last name of the tribal guide you will be using!