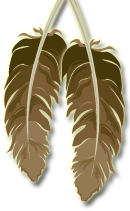 Biologist Corner
--> Animal Borne Diseases: Update 06/08/2012
Due to the recent reported cases of Hantavirus in South Dakota, we would like to remind all hunters and other individuals who work in the field of the importance of having basic knowledge of animal borne diseases. Listed below are some links to educate yourself on some animal borne diseases that are possible in this area.
For information on the Hantavirus, click HERE
For information on the Plague, click HERE
For information and tips on Proper Tick Removal, click HERE
For information on the West Nile Virus, click HERE
For information on Lyme Disease, click HERE
Information on other diseases in the state can be found at the South Dakota Department of Health website. Click the following link: http://doh.sd.gov/
*** Please keep in mind that due to the relatively warm and mild winter we had this past year, more insects and other possible disease vectors are going to be in higher densities. Please educate yourself on how to keep those and your loved ones protected.
--> Please read the RST Resolution No 2009-352 that was posted in the "NEWS" section of our website. It contains important information prohibiting the use of the rodenticides ROZOL and KAPUT-D on any Tribal Lands, especially as a form of Prairie Dog control.
--> We have recently tested for and have confirmed the presence of the Sylvatic Plague in Prairie Dog towns in the Iron Shell Flats area of the Reservation. This area is in western Todd County, west of Rosebud and South of the Parmelee/He Dog/Upper Cut Meat area. It is most commonly spread via a bite from a flea carrying a bacterium (Yersinia pestis). Prairie dogs are the most common carrier of the fleas at this time but domestic dogs/cats and rodents are the most likely vector to the human population. PLEASE GET FLEA COLLARS FOR YOUR DOGS AND CATS AND USE RODENT CONTROL IN YOUR HOMES TO LIMIT THE POSSIBILITY OF EXPOSURE.
Follow this link for information on the Sylvatic Plague.